The family and I recently headed north (for 7 hours) to Emerald Beach, to spend a week camping with the Nortjes.
The Baha Reunion had been long anticipated, but got off to a rocky start when the salt water flies I'd ordered online never arrived. This meant that the trip started with a quick visit to Coffs Harbour where we thankfully found the most incredible fishing shop, MOTackle and Outdoors, which was also home to perhaps the best camping shop I've ever seen. If you're even in Coffs Harbour it's definitely worth a visit.
With my fly box replenished we headed back to Emerald Beach and kitted up for our first session. We opted to head south and to fish off the rocky point into some promising looking white water. Things got off to a slow start, but I finally landed my first fish on fly in Australia, a southern swallowtail dart.
With the fishing being slow on the rocks, we decided to move around to the next beach, Serenity Bay. This proved to be more challenging than expected, resulting in us having to climb up a narrow gulley onto the headland., as waves preventing us from making our way around the point. Now while this seemed like a good idea from the bottom of the gulley, it soon turned into somewhat of an adventure as the shale began to give way underfoot, with us being quite some distance off the ground. Thankfully, we made it to the top, and were soon dodging kangaroos, looking down into Serenity Bay.
The beach didn't look as good as we'd hoped, and so we made our way back down to Emerald Beach, and decided to fish the surf zone. This proved to be a good decision, and we were soon landing dart after dart.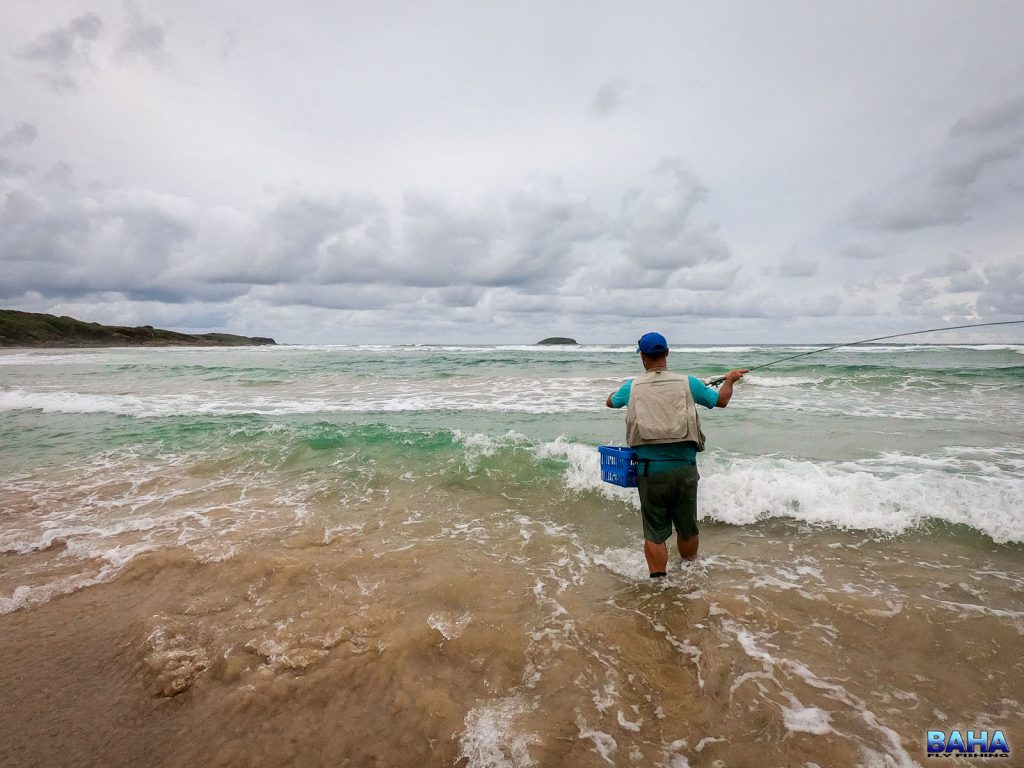 Having had some fun in the surf zone we decided to go after some bigger fish from the rocky point to the north. Again, the fishing was tough, and while we were rewarded with a few more dart, they were not the bigger trevally we were hoping for.
As the sun lowered in the sky we decided to call it a day and headed back to camp. We did fish Emerald Beach a few more times over the coming week and, while there were always fish around, we never caught quite as many as we did on that very first session.