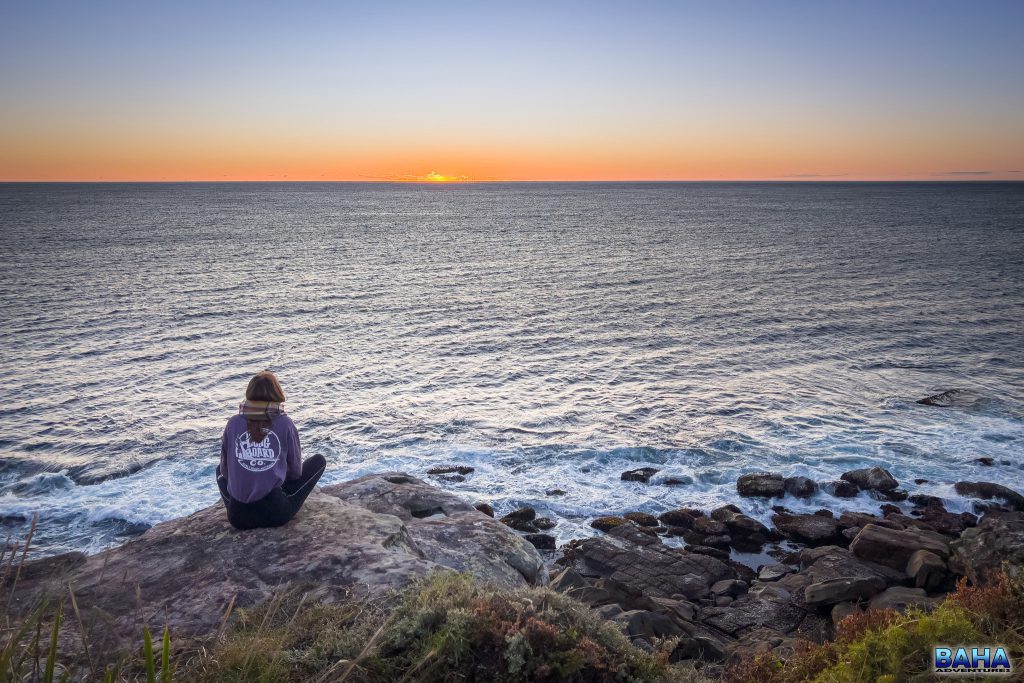 I arrived at Shelly beach just as the sun started to creep up over the horizon. Despite the lack of cloud cover, the sky above the Pacific Ocean was painted a mesmerising combination of reds, oranges, and blues, which was well worth the few moments I spent admiring it. There was a chilly breeze blowing off the water, so I headed back to the car and climbed into my wetsuit, and then went about setting up the rest of my gear in the parking lot.
Ready to go, I climbed down the stairs to the grassy area behind Shelly Beach, where I waited for my group of divers. Slowly they rolled in, and we chatted away on the lawn as we waited for the warming sun to reach us. Once everyone had arrived, I gave the dive briefing and then we started putting on our gear and doing our buddy checks.
And then, just as we were about to head down to the water, my mask decided to misbehave. As I rubbed some antifog onto the lens (okay, it was spit), the frame cracked and the lens popped out! This saw me running back up the stairs to my car to fetch a spare mask, before we finally waded out into the bay to start our dive.
We dived the left hand side (LHS), following the marine parade walkway, turning just past the Fairy Bower pool. As per usual, there was plenty for the group to see. It all started with a magnificent sighting of a massive giant cuttlefish, which swam casually past the group, treating everyone to a great display.
This cuttlefish was followed by the bluest blue groper I've ever seen, a phenomenal number of hinge back shrimp shrimp, a gorgeous pineapplefish hiding under a rock, octopus, southern maori wrasse, and an ever relaxed Port Jackson shark.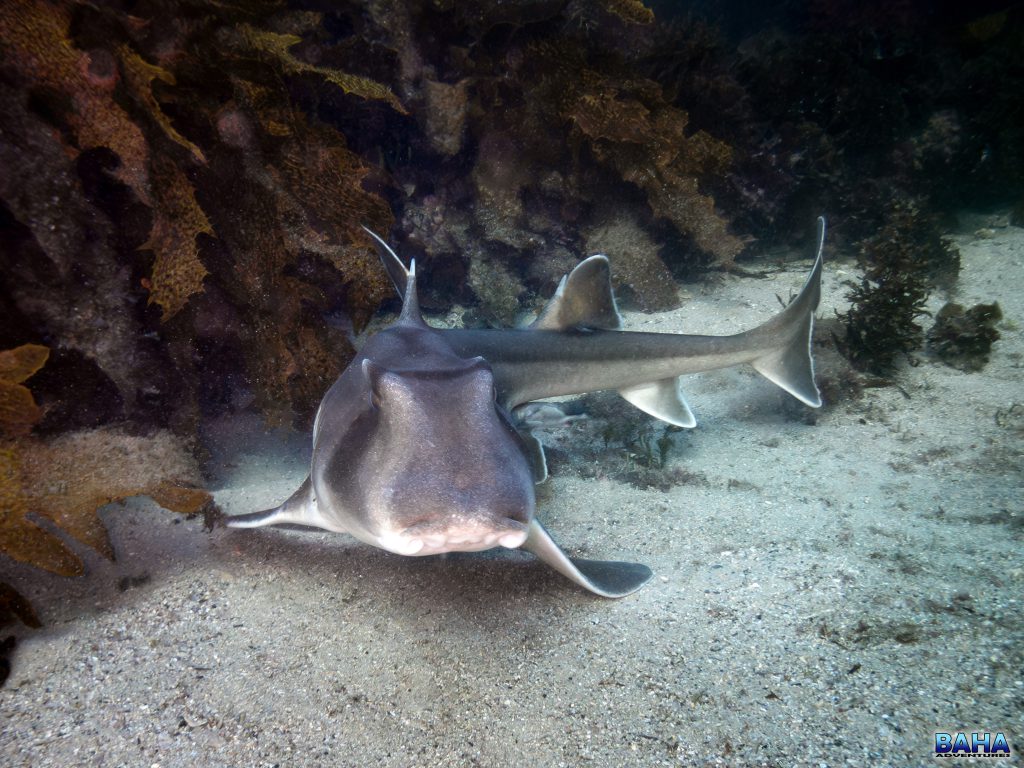 Back on the shore, we headed straight up to the parking lot, where we packed away our gear and then enjoyed the mandatory snakes, cups of soup, and muffins. The parking lot was sheltered from the cold breeze which was still blowing, and so the sun quickly warmed our cores. Slow everyone headed of home, happy after another great Shelly Beach dive.