During a recent trip to Emerald Beach we decided to have some fun, and put the 4x4s to use, by doing a little sand driving on Darlington Beach. After spending a confusing 30 minutes trying to find the very well hidden road onto the beach, we drove out onto the sand and headed south. The sand was solid underfoot (tyre), thanks to the many days of rain, and made for easy driving.
Having explored the small region zoned for beach driving, we found a secluded spot and settled in for the afternoon. The girls got straight to business, building sand castles and collecting shells and rocks, while Nick and I kitted up our fly fishing rods and headed down to the surf.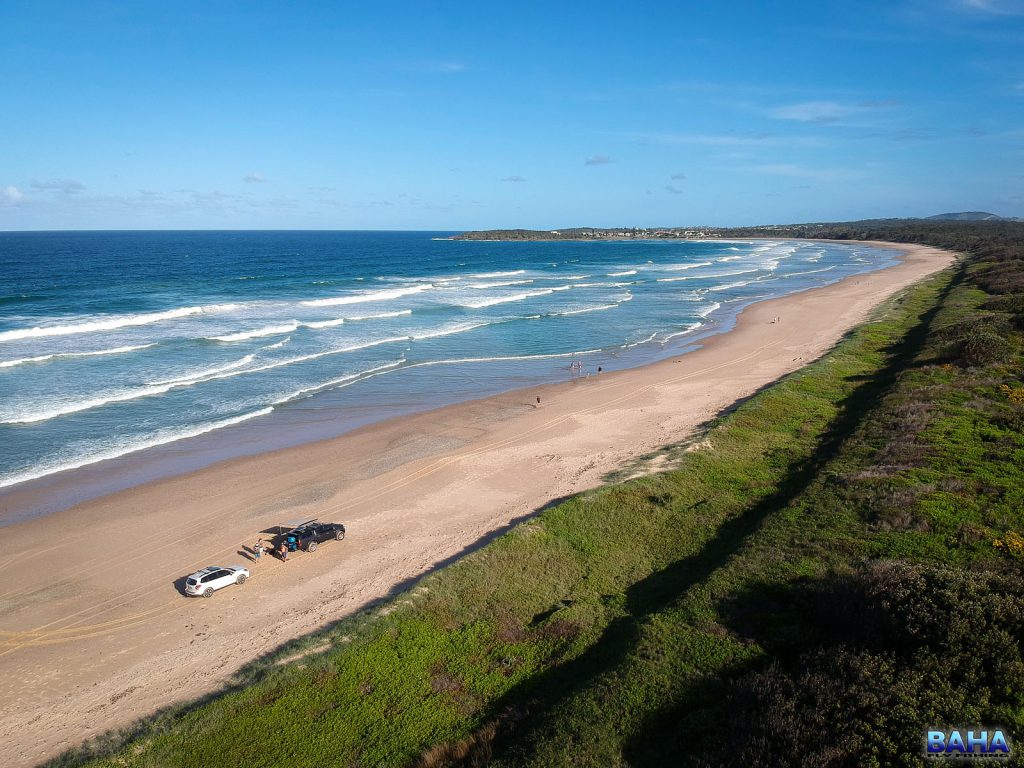 The water felt colder than the previous day (at Emerald Beach), perhaps due to the rain and wind direction, and the fishing was definitely slower as a result.
Nick and I headed in opposite directions, both targeting the wash surrounding deeper holes in the surf. We were both successful using small crazy charlies, although, as I said, the fish were definitely harder to come by.
Having landed a handful of dart each, in trying conditions, we headed back to the families for a relaxing afternoon. The lesson here is that even in tough conditions, the fish are usually there, you just need to work them out and you'll get rewarded.