On Saturday morning I headed down to Shelly Beach to take a mate freediving. Generally I scuba Shelly Beach, so I'm always excited to get into the water without a tank and experience the bay in a different way. And it different certainly is! You can stay in the water for as long as you want, and you tend to focus on different areas of the site, areas that you would generally miss or ignore while scuba diving.
We got into the water at around 9:30am, and headed out on the left hand side. The left is is generally more popular with snorkellers since it's shallower and has a higher abundance of both fauna and flora. There were a few things on our bucket list; Port Jackson sharks, turtles, giant cuttlefish, and dusky whalers.
Visibility was worse than expected, averaging around 5 meters, with a slight greenish hue in the water as well as a fair amount of sediment. On our way out to the Fairy Bower pool we made a few drops, mostly looking in holes for octopus.
Thanks visibility improved in the deeper water past the pool, where we found a massive school of yellowtail scad, as well a large number of Port Jacksons. We did several drops, swimming through the large school of fish, and enjoying the small toy-like sharks.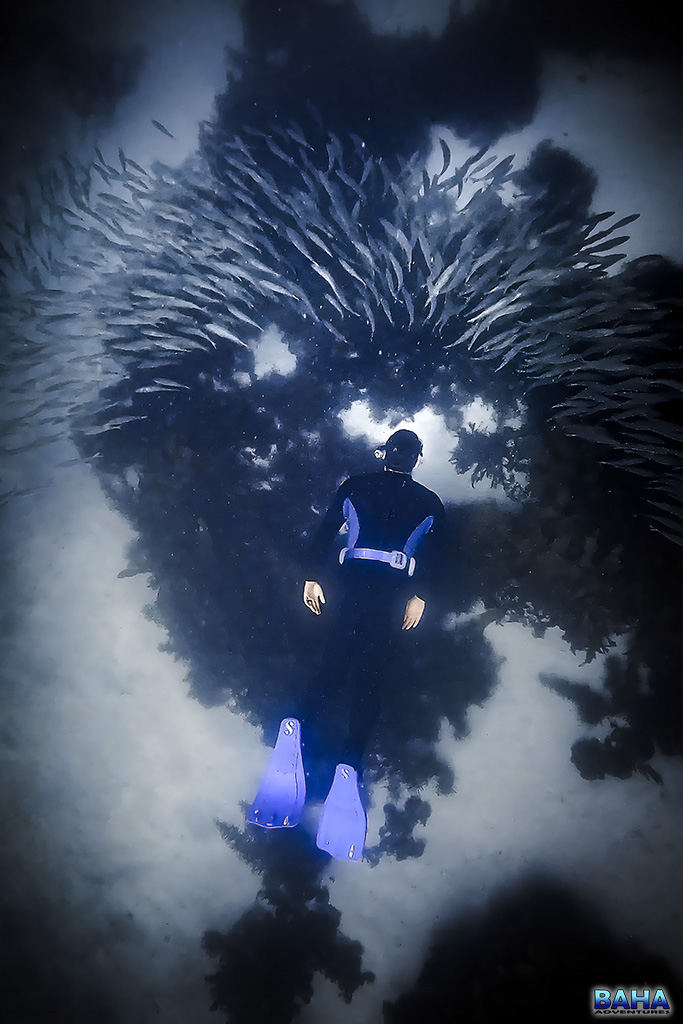 We then decided to head over to the right hand side in search of the sunken motorbike. I wasn't able to see it from the surface, but thankfully still managed to find it. We did a few drops in 8 meters of water, before heading over to the rock wall where we found a playful groper, and a lot more Port Jacksons.
After 2 hours we called it a day and headed for Bucketty's. If you haven't been there, do yourself a favour and add it to your bucket list. The vibe is awesome, and the beer is even better. Oh, and their hotdog definitely hits the spot!