On a crisp Saturday morning, I headed down to the Mosman Rowing Club to guide a double boat dive for Frog Dive. We launched at the usual 8am, and headed straight for North Head, where we planned to dive Blue Fish Point. After the safety briefing, we chatted away for the short 15 minute boat ride out to the heads.
The weather was perfect, blue skies, no wind, and limited swell, with temperatures eventually rising to 18 degrees. There were even whales to be seen in the distance, although we didn't get close enough to truly enjoy them.
At Blue Fish Point I did the dive briefing and weight checks, and then we dropped down to a rocky bottom in 15 meters of water. Visibility was incredible, as it usually is during Sydney winters, topping out at about 12 meters. The water wasn't too chilly, with a minimum temperature of 17 degrees. That said, I was very happy to have my hood on.
Our first dive was 40 minutes, reaching a maximum depth of 18 meters, and included beautiful sightings of blue groper, banded coral shrimp, and massive schools of baitfish (sadly there were no pelagics). The highlight of the dive was being buzzed by a massive bull ray. There was no warning – it just appeared out of the blue, and was over us before anyone knew it.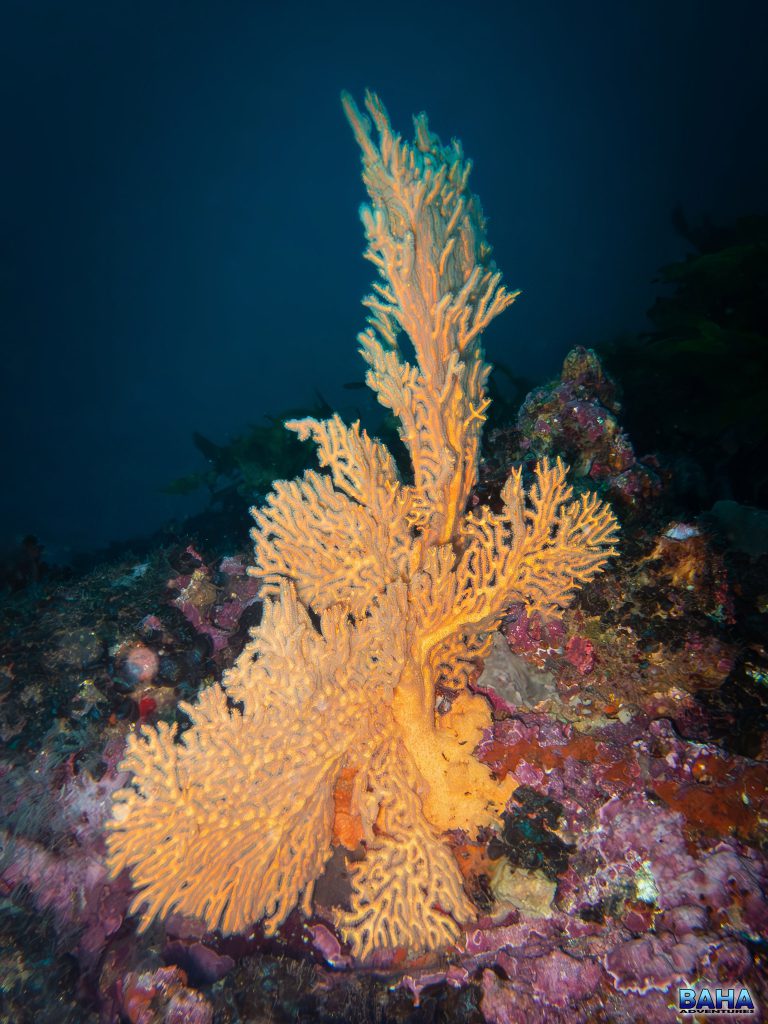 After the exhilarating first dive, we enjoyed our surface interval at Quarantine Station. We opted to stay on the boat, and chatted away while we enjoyed the usual soups, bread, muffins, and snakes.
For our second dive we headed to Chapel Steps, which is located on the sea side of South Head. Unfortunately, one of our divers decided to sit this dive out, as he was still cold from our previous dip.
Things got off to an interesting start when one of the divers blew on o-ring while floating on the surface. Rather than get back into the boat to sort out the problem, I changed her tank in the water, as we had a spare lying around. It was easier than expected. And a first for me.
On the bottom we were once again greeted by a majestic bull ray. Only this time it was relaxing on the bottom, so we got to enjoy it for that little bit longer. I also found a few golf ball sponges, which I'd never seen before. I couldn't help but thinking they looked exactly like the corona virus. And I chuckled in my head, as I'd just found an actual golf ball on the sea floor – clearly someone had been hitting balls off the headlands, as there were no golf courses nearby.
With our diving done, we headed back to the rowing club. The warm sunlight was a welcome change from the cold ocean, and slowly our extremities thawed. There were a bunch of very happy divers on the boat, all of whom were already discussing their next dive adventures.